Despite having way too much shit to do, let's see if we can knock out a couple of quick stories today because they just keep comin'!
Can't we do better than this?
As one of my favorite Republican friends remarked upon hearing the news, "Oh holy [expletive deleted] no!"
That news was, the only question Catalina Lauf had to answer first at Friday's 14th Congressional District candidate forum in Batavia was, "What are your thoughts on the ERA?"
Without skipping a beat, she, in turn, asked, "What's that?"
Since I'm suddenly rendered speechless, I'm gonna pause for a bit and let the fact that a candidate who's asking us to send her to Washington D. C. has no idea of what the Equal Rights Amendment is sink in…
Had I attended the event, given my predilection for always being the helpful sort, I would've chimed in with, "It's the number of earned runs Jon Lester gave up each game last year."
The only thing missing from Lauf's non-response was the ensuing high-pitched giggle. And I thought Donald Trump's recent geographical gaffe was beyond the pale.
Fascinated by this epic lapse, I did a little more research on Ms. Lauf and, trust me, it doesn't get any better. She's "super pro cop" which is really bitchin', she's anti-AOC (Alexandra Ocasio Cortez), she hates socialism but can't tell you what it is, and she told Mancow Muller, who could barely stop salivating over her boobs, she wants to date "intelligent men" because clearly, opposites attract.
To be fair, Lauf said she doesn't "hate" AOC, because she doesn't "hate" anyone, it's just that she doesn't agree with how "she's so completely far away from where we are as a country." Though when pressed, she couldn't provide any specific details on anything, including her own campaign platform.
If Ms. Lauf ever does encounter the Congresswoman from New York, I would advise her to avoid offering a significant piece of her mind because there might not be enough left for her to adequately function going forward.
What's the ERA? NEXT!
Apparently not!
Because just when you think Ms. Lauf is ten bottles short of a twelve-pack, 14th District Candidate Sue Rezin and her team somehow surmised that sending out a campaign newspaper was a good idea. Yes! A newspaper! For you young people, a newspaper is something you don't see on peoples' driveways anymore. Oh lord! Do I really have to provide you m***********s with electoral enlightenment one more time?
The entire point of a campaign mailer is to solicit the targeted voter such that they see the candidate's name – and perhaps the office – in the scant 13 seconds it takes them to get from the mailbox to the recycling bin.
That's it! No one is going to read a newspaper and I guarantee you less than one percent of the lucky recipients did anything other than immediately toss this obviously expensive missive in the trash.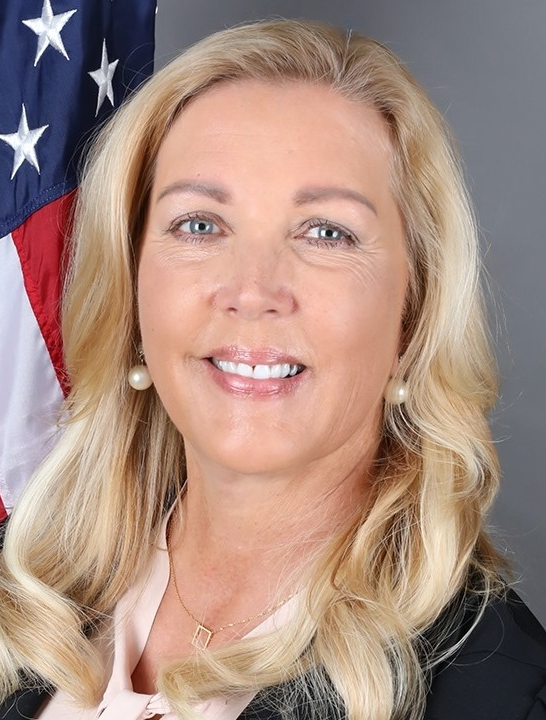 And just when you think it couldn't possibly get any worse, it does! Those who dared to open the artificial tabloid, did so only to discover a prominently featured photo of her main primary opponent, Jim Oberweis. The ostensible point was to case him as being unelectable, but how many voters simply saw the picture without bothering to read the attached 12-point text?
I can almost understand a 26-year-old novice candidate failing to understand what the ERA is, but I cannot forgive a 2.5 term Illinois State Senator, who really oughtta know better, for sending out one of the worst campaign pieces I've ever had to extract from my mailbox.
Who the hell is advising this candidate? A newspaper campaign mailer in 2020? NEXT!
The only conclusion
Have I said that incumbent Lauren Underwood will walk away with the 14th despite whomever manages to make it out of that massive morass known as the Republican primary field?
And as regular reader John Lopez regularly Tweets, I'm taking five-figure bets from anyone who lives in one of the many conservative alternate realities!