This ain't the way to "end corruption!"
Considering my eminently fascinating life, one of my favorite declarations tends to be "They have yet to fashion the stake that can kill this vampire." So, when Donald Trump finally fumbles the nuclear football, all that's gonna be left is cockroaches, Keith Richard, Cher, Driver Tom, yours truly, and former Kane County Chairman and 33rd District State Senator Karen McConnaughay.
You remember Chairman Karen!
After then Beacon-News reporter Dan Campana applied his vast due diligence, we regaled our readers with tales of her amassing a $350,000 campaign war chest at the hands of those county vendors who understood a shakedown when they saw one. And 80 percent of them were all too happy to "contribute."
As a state senator, in that traditional Burke-ian fashion, she had no problem explaining that her assistance would require some sort of bribe, I mean "contribution." Why, she even told those erstwhile Grand Victoria folks she'd only talk about securing a permanent concert venue after they coughed up the correct amount of cash.
And she made it quite clear that payment would, in no way, guarantee a result.
Tiring of the political tide turning against her and aging to the point where her feminine wiles no longer open doors, she used her vast crony connections to get a well-paying gig with the Boys and Girls Clubs of America where, just like her tenure as a Kane County Board member, she'll show up whenever she feels like it.
The saving grace was, at least she put herself out of our misery – or so I thought!
But just like a bad Bond villain who somehow survives to take one more swipe at the end of the movie, McConnaughay just landed a $31,426 seat on the Illinois Tollway Board. That breaks down to $2,618.83 per monthly meeting and we all know she'll miss at least half of 'em.
J. B. Pritzker, a governor for whom I once held high hopes, somehow managed to say this about his new tollway appointees with a straight face:
It is a new day for the Illinois tollway. Our new leadership will uphold the highest ethical standards, deliver the value to taxpayers and serve Illinoisans in every corner of our state. I'm proud to usher in a new wave of transparency and accountability at this critical agency.
No J.B! It's right back to politics as usual. Ms. McConnaughay will continue to suckle at the taxpayer's teat!
And the public stoning continues
Believe it or not, I am the kind of duly ordained Pastafarian minister who, for a nominal fee, is available to perform weddings, funerals, baptisms, exorcisms, and light yard work. And let me tell you, nothing is quite as invigorating as a good exorcism!
But I'm convinced those pastors and clergyman who insist upon showing up to every Elgin City Council meeting just to cast the first stone similarly got their M. Div. from the Net or perhaps even a cereal box.
They certainly seem to have no compunction about judgers eventually being judged themselves.
Though this Wednesday's anti- EPD Lt. Chris Jensen festivities were sedate compared to previous meetings, some of the usual ecclesiastical suspects still showed up to prove just how unchristian they really are. To wit, Bethlehem Lutheran Church Pastor Carol Book made the following demand:
I want to say very clearly, we have not changed our minds regarding Lt. Jensen's return to work regardless of the outcome of upcoming this investigation. We do not feel Lt. Jensen should be allowed to return to work for the EPD under any circumstances or in any capacity. We stand together on that. … We believe Lt. Jensen showed a lack of judgement regarding the use of force in the shooting death of DeCynthia Clements.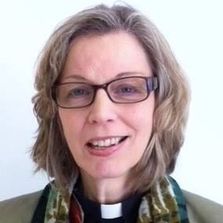 I will say that if anyone is an expert in the "lack of judgement" category it would be Pastor Book. Who knew John 13:15 really went, "I have set you an example, but you should do whatever it takes to make you and your congregation feel good, instead."
Did the song really go, "They'll know we are Christians by our capacity to summarily judge and dismiss our fellow man?"
Not one to be outdone, Elgin resident Gena McNamara also advised the council "My son was recently involved in a car accident. His insurance increased substantially. He is now a liability to that insurance company. Officer Jensen has now become a liability to the Elgin police department."
Doncha just love false analogies!
Because the truth is, the police investigated her son's accident to determine who, if anyone, was at fault. That police report was passed along to his insurance company where the claims department performed their own thorough internal investigation. Only then did they finally determine that her son was at fault as evidenced by his "substantially increased" rates.
And if her son remains accident free for three years, that little faux pas will actually fade from his record.
It's too bad Ms. McNamara refuses to give Lt. Jensen the same consideration.
The Phillies are nuts!
Just when I thought baseball owners and GMs were finally coming to their senses, the Philadelphia Phillies signed former Washington Nationals star Bryce Harper to a record 13-year $330 million contract.
That $25.4 million a year deal makes the 26-year-old Harper a Philly through 2032, well past the generally accepted Major League prime playing age of 29.
Though Harper has certainly acquitted himself well, he's not nearly that good. He did have a career year in his 2015 MVP season, but he hasn't come close to those numbers since. And that was in a Nationals lineup with plenty of power hitters to protect him.
His .388 career on base percentage is clearly his best feature, but the Cubs' Anthony Rizzo and Kris Bryant are right up there with him. Meanwhile he strikes out 120 times a season and the most telling stat is, despite his expected 26 home runs, he's only hit the RBI century mark once – knocking in exactly 100 baserunners last year.
For comparison purposes, Rizzo has 100 plus RBIs in each of his last four seasons. That's a clear indication that Harper is not a clutch hitter. Not only that, but in two of the last three years, he didn't even crack the .250 batting average mark. And despite the Nationals being perennial playoff contenders, Harper has never provided the kind of leadership that put them over the top.
We all know what generally happens after a signing of this magnitude, too. In an effort to justify that massive salary, the player puts so much pressure on themselves and they vastly underperform (Yu Darvish). Or, with no more incentive to perform, they don't (Jason Heyward).
To make matters so much worse, Philadelphia fans have many "virtues", but patience isn't one of them. So, if Harper starts off this year like he did the last, those rabid devotees will flippin' eat him alive.
Mark my words, this will turn out to be the kind of albatross signing that will handcuff the Phillies for years to come.